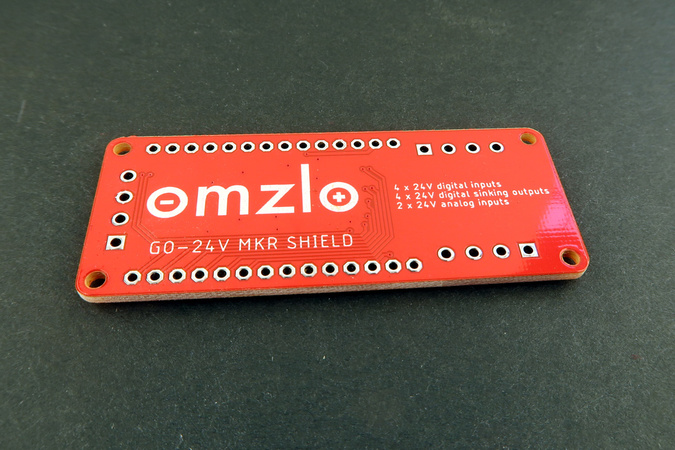 We order PCBs all the time, both as individuals for personal weekend projects and as a business for Omzlo.com. It has never been so easy, just upload your Gerber files to an online PCB fab and get your boards a week or two later in your mailbox. But if you live in the EU, there are a few traps to be aware of.
Ordering PCBs in the EU: a tricky business
A European company, such as Eurocircuits, offers superb quality and fast delivery but comes with a steep price (above 60 euros for 5 boards like the PiVoyager). As a consequence, it seems like a no-brainer to look at Chinese PCB houses, which can offer 5 or 10 prototype 2-layer boards, for less than 10 euros, and now often below 5 euros. They will ship with a fast courier service to the EU for about 20 euros extra (typically DHL). You can often throw in a stencil for less than 10 euros more.
These costs apply to PCB boards with a HASL finish containing lead. Lead is not really a concern for simple prototypes, but for bigger volumes destined for sales, compliance to EU regulations require you to opt for a lead-free finish. Moreover, it is sometimes nice to opt for an ENIG finish for prototypes, not because it is lead-free, but because we found that it is easier to solder when dealing with difficult parts such as QFN packages.
All these observations are meant to explain that depending on your choices (stencil, finish, etc.), a small set of 5 to 10 boards may cost you between 20 and 40 euros shipped to your doorstep from China. And in some cases, something really annoying can then happen: import duties.
All EU countries set a threshold under which no taxes will be applied for goods originating outside the EU. This threshold can be anywhere between 10 and 29 euros and includes shipping costs. Once the threshold is triggered, you will need to pay VAT on the imported goods and other processing fees applied by the courier company for the paperwork. While it seems fair to pay VAT, the extra processing fees applied by the courier company and the incurred processing delays can be absolutely punishing. Here in Greece, DHL will charge hobbyists over 50 euros for this service and will dial up the fees to 115 euros for companies like OMZLO. The shipment will typically be delayed between 5 to 10 days.
When it comes to small production runs, typically involving over 250 boards, the extra cost is still painful but somewhat manageable. As a side note, it should be clear that having such painful import costs for bare PCBs likely encourages companies to manufacture products outside of a country like Greece, reducing competitiveness, impeding innovation and job creation. Greece does not need this.
Some EU countries have much lower costs for imports and your mileage may vary.
So at OMZLO our strategy is simple:
For prototyping, always aim to avoid being required to pay import duties while getting PCBs as fast as possible.
For production, focus on quality and volumes that somewhat reduce the pain of import fees.
Now let's look at some of the solution we use today for our PCBs.
JLPCB: get 5 boards fast
A short while ago, JLCPCB made a splash by offering 5 prototype PCBs for only $2 (that's 1.78 euros). This applies for simple two-layer boards with HASL leaded finish, in any color. It will typically take 7 days between the moment you order the board and the moment it reaches your hands. That's pretty impressive. The quality is fine for prototypes and we use this service more and more.
A stencil can be added for less than 6 euros. But it also increases shipping costs and takes us near the 25-30 euro danger zone that we want to avoid.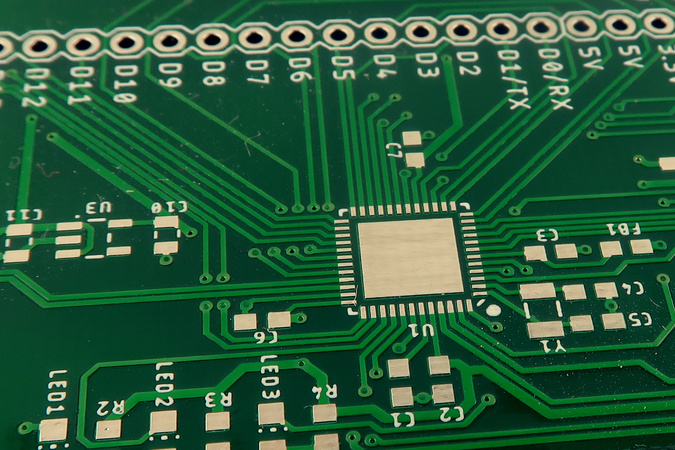 A JLCPCB board.
Aisler: best prototyping solution in the EU
Aisler is a rather new company based in the Netherlands. Upload your Gerber files or even you CAD files and in about 2 weeks you will get 3 beautiful green boards, with ENIG finish.
In terms of quality and cost, this service will look very similar to OSHPark in the US, except for the signature purple solder mask.
In reality, Aisler offers two extra services that are incredibly valuable:
You can order a stencil along with the PCB, for cheap.
You can also order parts for your project.
Parts are a little more expensive than when they are ordered directly from Mouser or Farnell, but we found out that it's very useful to be able to include a few euros worth of parts in our PCB orders, keeping everything together without having to make a separate order with our usual distributors.
We now tend to do almost all our early prototypes with Aisler.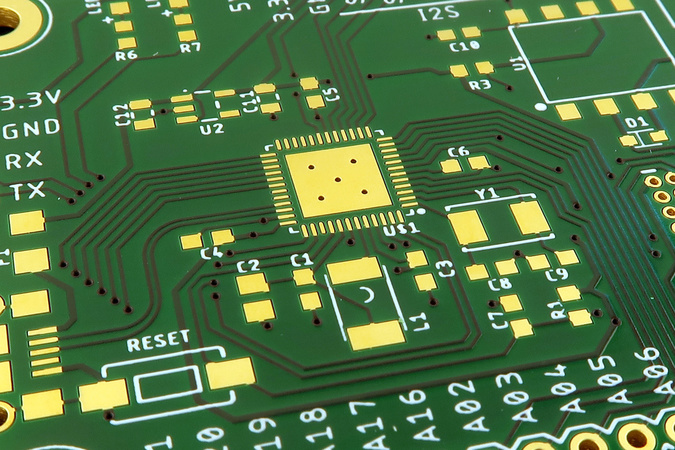 An Aisler board.
PCBWay: for bigger board runs
When we move away from prototypes and begin to look at making a small production run of 200 boards or more, we have been using another Chinese PCB house: PCBWay.
We like them for the following reasons:
The quality of their boards has always been good and supports non-leaded reflow profiles.
They offer flexible options for panelized PCB with break-away rails, v-scoring and/or tab routing.
They issue correct invoices, which keep our accountant sane.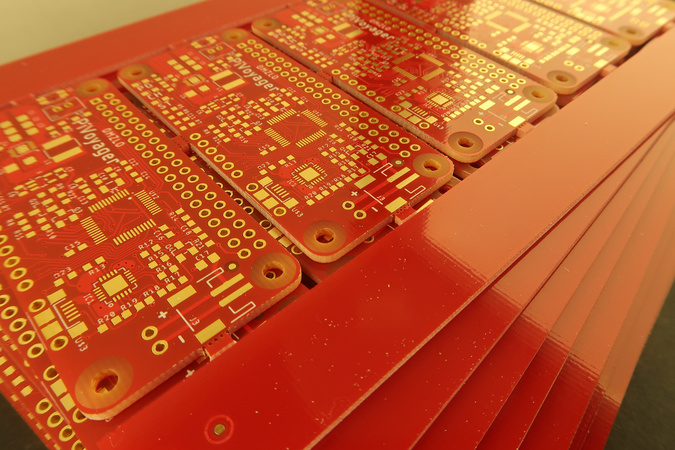 A set of panels made by PCBWay.
Other solutions we tried
We made a few orders to elecrow and we have always been happy with the quality of their boards. At that time, they were slightly more expensive and slightly slower than JLCPCB but still represent a very good option, and nice quality.
We also used allpcb, which offered extraordinarily cheap courier delivery for a short period of time. In general, we found that the quality of their boards was lower than the competition, however.
PCBGo.cc is a Spanish company that was created to facilitate ordering PCBs in the EU. Order PCBs from their website and they take care of all the import and customs issues for you. While they initially offered a very competitive PCB service, they increased costs. Moreover, adding a stencil is quite expensive.
Overall the arrival of JLCPCB and Aisler, these alternate solutions have become less relevant for us considering our prototyping needs.
There are also alternative shipping methods to the ubiquitous DHL, such as EMS, e-Packets or air-mail. They can save you some import fees but can take a long time to arrive. For us, EMS is the only realistic alternative here when you have time to wait a bit more.
Conclusion
There are some nice PCB manufacturing solutions available to hobbyists and small companies based in the EU, even in countries with painful import processes. There is a useful website called PCBShopper that allows comparing a lot of existing PCB manufacturers around the globe.
Today, given our prototyping and production needs, taking into account import rules and fees that apply to us, our magic trio is JLCPCB, Aisler and PCBWay. It may change tomorrow and we are always keeping our eyes open for new solutions.
Do you have some nice tips for getting PCBs made and shipped to European countries? Share them with us on Twitter or on our Facebook page.