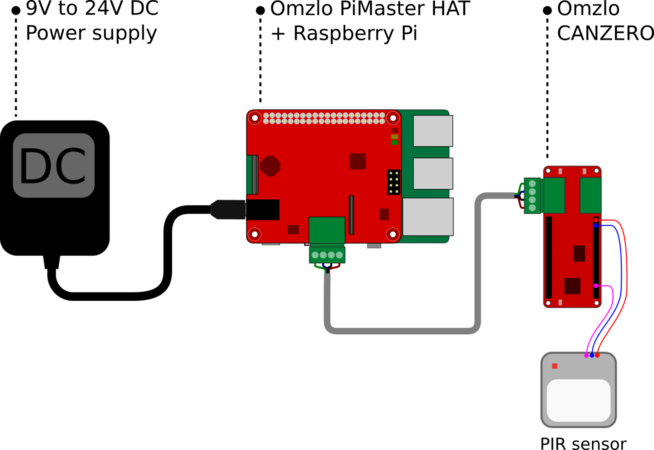 PIR (Passive infrared) sensors are simple yet effective devices that detect changes in of radiation in their field of view. Such changes are usually induced by a moving human or animal, so they are used for presence detection or alarm systems.
We have created a detailed tutorial to discuss how to connect and use a PIR sensor in a NOCAN network and get notifications on a smartphone when the sensor is triggered, using blynk.
Check out the tutorial at https://www.omzlo.com/articles/pir-sensor-nocan-tutorial
More documentation
We recently sent out a survey to ask feedback from NoCAN users about our platform.
If you haven't done so already, I would be super grateful if you could take a few minutes of your time to answer our very short survey.
Early results show that many users want more documentation and examples describing how to build projects with the NoCAN platform. Our tutorial for the PIR sensors is a first step to address this need and we will continue to provide more documentation in the coming weeks and months.